Delicious keto Scotch eggs wrapped in ground pork and herbs have almost ZERO carbs. Perfect for a high-protein diet and can be frozen.
These low-carb scotch eggs are portable, sturdy, affordable, and can be made ahead for easy keto diet meal prep.
These scotch eggs are high protein with 28.2g protein and only 0.5g net carbs.
If you love eggs, you'll love the short 3-day egg fast. Get the printable meal plan, and 41 recipes PLUS the 5 simple rules to follow.
These low-carb Scotch eggs are perfect served with a large low-carb salad and homemade salad dressing. They are also perfect for a picnic, and especially brilliant for a high-protein snack.
Ready to lose weight and get healthy for life without dieting, drugs or making yourself miserable?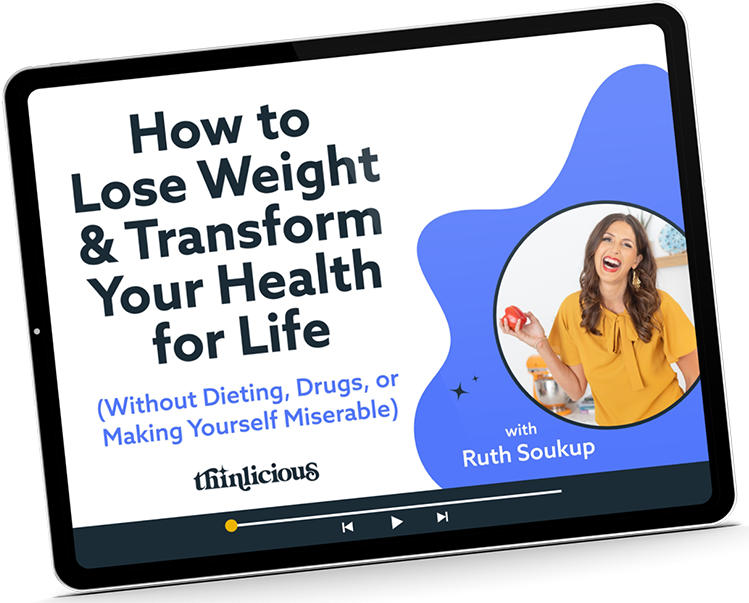 Our free on demand video training will help you understand why it's been so hard and what do to about it.
It's an even easier recipe than traditional Scotch eggs because it doesn't have any kind of breading or crunchy coating. All you need is some ground meat, eggs, and spices.
What is a Scotch egg?
Scotch eggs are soft-boiled eggs covered in ground pork sausage meat which are breaded then fried or baked.
Are Scotch eggs keto? Traditional Scotch eggs are not keto because they contain wheat flour and oats and are covered in breadcrumbs. This easy keto Scotch eggs recipe is a whole egg, covered in pork sausage, then rolled in crushed pork rinds (optional).
Why is it called a Scotch egg? Some say it is because the process of encasing the boiled egg in sausagemeat is known as "scotching". Whilst other theories for Scotch egg origins, report they were invented by Fortnum and Mason as a traveler's snack or the Scot's guards in London gave them their nickname.
The same recipe in other countries is known as vogelnestje, little bird's nest, or an eggball.
Ingredients
These low-carb scotch eggs use all simple ingredients. In fact, there are just three ingredients.
See the recipe card below for the exact quantities.
Hard-boiled eggs – here's how you can make hard-boiled in the Instant Pot in minutes! You can make pork-wrapped eggs with soft or hard-boiled eggs.
Ground pork – while I think ground pork tastes best, you can certainly sub out another ground meat if you prefer. You can use regular ground pork, pork sausagemeat, or pork breakfast sausage removed from it's sausage skin.
Spices – vary the herbs and spices to whatever you like. A few ideas are curry powder, parsley, or mustard.
Pork rinds – these are optional to replace bread crumbs and the bread coating.
Finally, garnish with fresh parsley. It not only makes these sausage-wrapped eggs look fancy, but it will taste amazing too.
Instructions
Making scotch eggs is so simple! Make it once and you'll see why it is one of my favorite delicious recipes!
Watch the cooking video below, and remember one of my top tips for staying low carb: always have a supply of cooked eggs on hand.
When you pick up some ground meat/mincemeat from the supermarket, you can have these keto Scotch eggs ready before the oven has even warmed up.
Step 1: How to hard boil eggs
I use the easiest method to boil eggs. Place your eggs in a saucepan and cover with COLD water. Bring to the boil and once boiling, boil for the following times, depending on firmness required.
For this keto Scotch eggs recipe, I boil the eggs for 4 minutes. This is enough to set the egg whites and peel easily but leaves the yolk slightly soft. The eggs are baked again in the oven once covered in the meat, so they will cook further.
You can also learn how to make hard boiled eggs in the Instant Pot!
Step 2: How to wrap hard boiled eggs
Place the ground pork, flavors, herbs, spices, and seasoning to your liking in a large mixing bowl. Mix thoroughly with your hands or a large wooden spatula.
Grab a handful of the herbed sausagemeat and press into a flat circle shape, or a thin patty.
Cover each boiled egg in ground pork (minced pork). Gently wrap sausage meat around the boiled eggs. Make sure they are coated evenly.
Step 3: How to bake Scotch eggs
Place all your boiled eggs wrapped in pork onto a baking tray that has been lined with baking parchment paper. Space the Scotch eggs about 1-2 inches apart.
Sprinkle with onion flakes and bake at 180C/350F for 15-20 minutes until golden brown. Cooking times will vary on the size of your eggs and how thick the pork coating is.
Serve with a salad and homemade mayonnaise for a complete meal. There's no wrong time to enjoy these scotch eggs! Have them for breakfast, lunch, kids' school lunches, eat at picnics or just enjoy as a high protein snack!
Air fryer Scotch eggs recipe
Cooking low-carb Scotch eggs in your air fryer is a breeze. They turn out crispy on the outside, and soft on the inside. Air fryer Scotch eggs have fewer calories as the fat drips out. You can also drain each cooked egg on kitchen paper to drain excess fat away.
To cook air fryer Scotch eggs you follow the low-carb Scotch eggs recipe but instead of placing the rolled eggs onto a baking tray, you place them into the basket of your air fryer.
There must be at least 1 inch on all sides to allow the heat to circulate evenly.
Preheat your air fryer to 180C/350F.
Place the air fryer Scotch eggs into your basket.
Cook for 15-20 minutes, depending on the size of your air fryer and the size of your wrapped eggs.
Substitutions
Hard boiled eggs: you can use soft-boiled eggs if you like that texture. A hard boiled egg will hold up better, but you can soft boil them too.
Spices: when it comes to the spices, use your favorite ones. I love to use garlic powder, it's a simple go-to. Onion powder and parsley also taste delicious with it.
Meat: simple bulk sausage works the best, but you can use ground beef or lamb or even some sugar-free breakfast sausage like Italian sausage. If you use sweet Italian sausage, just make sure it is sugar-free. Chicken apple sausage is another fantastic choice.
Breadcrumb altenratives: – traditional Scotch eggs are covered in breadcrumbs before being deep fried. To make Scotch eggs keto, this fantastic recipe doesn;t need any coating. However, you can roll your coated egg in almond flour or crushed pork rinds. Make sure the eggs are coated evenly with your low-carb breading.
Variations
Want to change it up? That's part of the fun of Scotch eggs! Here are a few ways to make this keto Scotch eggs recipe your own:
Spicy: add hot sauce to the sausage layer.
Kid-friendly: Serve it with some sugar-free BBQ sauce so they can dip their eggs.
Crispy or crunchy: use almond flour, almond meal, coconut flour, or crushed pork rinds in place of bread crumbs. You could even sprinkle some parmesan cheese on the outside.
Air fryer Scotch eggs: Why not cook your scotch eggs in the air fryer? Air-fried eggs are a healthy alternative to making deep-fried scotch eggs.
Bacon-wrapped Scotch eggs recipe: After you have wrapped the keto Scotch eggs in sausagemeat, wrap them in bacon for the ultimate keto recipe.
Equipment
This recipe uses basic kitchen tools. You'll need a mixing bowl when you mix the minced meat and spices together.
Parchment paper protects the baking tray (baking sheet) and makes it easier to clean everything up. As the sausage cooks, the paper will catch all that grease.
You can also make this in the air fryer instead of the oven.
Storage
These keto Scotch eggs will last about 2-3 days in the refrigerator. Store them in an airtight container to get the most life out of them.
If you plan on drizzling any kind of sauce on top, I suggest storing them without any sauce.
They also freeze beautifully! Store the cooked Scotch eggs in a freezer-safe bag. They will last about 3 months in the freezer. Then, just cook them at 300F for about 15 minutes and they will taste as good as new.
FAQs about scotch eggs
If you love scotch eggs but still have questions about how to make them, check out the following FAQs.
How many carbs are in a Scotch egg?

A regular Scotch egg can have up to 18g of carbs because of the bread, wheat, oats, and flour. A low-carb Scotch egg has only 0.5g net carbs and 28.2g protein.
What can I use instead of breadcrumbs?
The best substitute for breadcrumbs is either almond flour or ground pork rinds. Both can be used to coat the eggs or for keto fried chicken, keto chicken nuggets, or breaded keto pork schnitzel.

Roll each meat-covered egg in beaten raw egg, then roll or sprinkle your keto bread crumbs such as crushed pork rinds, almond flour, or coconut flour coating, until you have coated the egg evenly.
What is the best dip to serve?
I prefer to dip sausage-wrapped egg in mustard, homemade mayonnaise. Some people like to use sugar-free BBQ sauce. Try both and let me know which one you like more.
Is there a breading on Scotch eggs?
Traditional Scotch eggs are usually rolled in breadcrumbs and use oats or flour as a filler and binder. You don't need any of those. The low-carb Scotch eggs recipe is simply eggs, covered in a sausage layer with a few herbs. What could be healthier?

They are wheat-free, grain-free, gluten-free, sugar-free, and easy. Being high in protein and healthy fats, will keep you fuller for longer, and keep blood glucose and insulin requirements stable.
Can you do eggs on keto?
Eggs are perfect for the keto diet because they are extremely low-carb, high protein, and are packed with vitamins and minerals. The easiest way to cook eggs on a low-carb diet or keto diet, is fried eggs, scrambled eggs, boiled eggs, or poached eggs.
Can you make and freeze Scotch eggs?
You can freeze cooked Scotch eggs in an airtight container for up to 3 months. Defrost in the fridge overnight, or covered for 3 hours at room temperature.
When is the best time to eat keto Scotch eggs?
I make my Paleo Eggs for school lunches, but we also eat them for breakfast and dinner. They are such a powerhouse of nutrition and are sturdy and portable. They are also a perfect keto brunch dish.

This low-carb meal tastes delicious, any time of day.
How do you warm up Scotch eggs?
To keep Scotch eggs crispy n the outside, but a runny yolk in the ctenr, do not microwave them. They are best reheated in the oven, the air fryer, or a quick 10 minutes in a frying pan.
Are Scotch eggs better hot or cold?
They can be served both hot and cold. Cold baked eggs are eaten at picnics and in lunchboxes. Warm baked eggs are usually served with a side salad and eaten as a quick healthy keto meal.
How do you keep Scotch eggs from splitting?
Use lean meat for the pork wrap. With less fat to render/melt while cooking, it makes sure the meat casing doesn't split during cooking.
Are keto Scotch eggs healthy?
This low-carb keto recipe provides almost every nutrient your body requires. They are also full of quality high-protein, healthy natural fats, Vitamins A, B2, B5, B12, E, zinc, folate, selenium, calcium, iron, potassium, and manganese.

If you are still worried about your cholesterol, don't. Read the cholesterol myth. Remember, inflammation is the real enemy. And what causes inflammation? You guessed it, a diet high in sugars, seed oils, and processed food.
How do I stop my bread crumbs from falling off?
Brush your meat later with beaten raw egg or olive oil. Roll in crushed pork rinds, almond or coconut flour herbed keto bread crumb and press firmly. Chill in your fridge, covered, for 1 hour to set the crumbs in place.
More keto egg recipes
There are so many quick and easy keto egg recipes. Each of these wholesome recipes and low-carb recipes are delicious hot or cold served with some hot sauce or BBQ sauce. Print or save them for your recipe box.
Keto breakfast casserole with bacon (crustless egg quiche)
Keto deviled eggs (curried or mayonnaise filled)
How to make eggs benedict in the Instant Pot
Egg size conversion charts
Before we begin, if you are confused about choosing the right egg size, or how many medium eggs you need for a jumbo egg, take a look at the egg size conversion charts (PLUS the 8 BEST egg substitutes).
Get our FREE guide to finally fix your metabolism!
Losing weight & getting healthy is never easy, but lately you might feel like it's suddenly become impossible.
Our Flip the Switch guide will help you clearly understand what's been going on, as well as exactly what you can do to get your metabolism working again so that you can look and feel your best—it's easier and more simple than you think!