Super easy DAIRY FREE low-carb chocolate-chip ice cream bars using a no-churn ice cream recipe.
The thick custard cream bars are a low-carb luxury.
A simple and easy recipe uses only basic ingredients such as coconut cream, egg yolks, and cacao nibs!
If ice cream is the arch-enemy of your diet, then make a big batch of these low-carb chocolate-chip ice cream bars and keep a steady supply of them in the fridge.
Ready to lose weight and get healthy for life without dieting, drugs or making yourself miserable?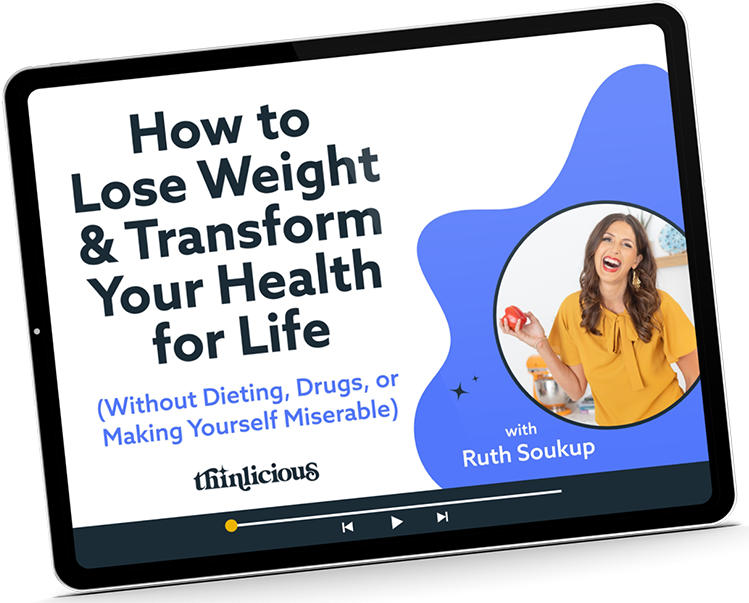 Our free on demand video training will help you understand why it's been so hard and what do to about it.
It's so easy to make the sumptuous creamy custard, then pour it into a lined baking dish, ready to freeze into homemade keto ice cream.
Is ice cream keto?
Most keto ice cream is in fact made with maltitol which will raise your blood sugars. By making your own homemade keto ice cream you can use your preferred sugar replacer and you will know exactly what goes into the keto ice cream recipe.
It's almost impossible to find healthy ice cream in the store. They are packed with high fructose corn syrup, sugar, colors, flavorings, preservatives, and generally a whole long list of ingredients you probably can't pronounce. And it's even more difficult if you want dairy-free ice cream.
What is no-churn ice cream?
Is a no-churn ice cream recipe easier than using an ice cream maker? Yes, because you don't have to pre-freeze the chiller compartment, and you don't have to stand by your ice cream maker for half an hour.
Ice cream makers can either make your homemade ice cream too soft or too solid.
BUT I love my ice cream maker, and using it makes for a light and fluffy ice cream, but when you are wanting a healthy ice cream bar, then the no-churn method is perfect.
Top Tip: If you do use an ice cream maker, this will turn the recipe from an ice cream bar to fluffy ice cream that can be scooped.
What are ice cream bars?
Ice cream bars are a delicious soft frozen custard cut into squares or rectangles and eaten with a spoon in a bowl or wrapped in baking parchment paper and eaten on the go.
Creamy low-carb chocolate-chip ice cream bars are so easy to make and look beautiful too.
The low-carb ice cream bar will be sturdy and solid. The creamy custard is luxurious, tasty, and helps keep that sneaky sweet tooth from reappearing.
When you have a sweet craving and ice cream is all you are hankering for, this is the perfect healthy low-carb sugar-free ice cream to always have on hand.
How to make keto ice cream
Step 1: Make the keto custard.
Make the quick and easy sugar-free keto custard, then simply pour the sugar-free ice cream into the baking tray that has been lined with baking parchment paper or plastic wrap.
Step 2: Freeze then cut.
Once the no-churn ice cream is completely frozen, remove it from the baking tray for a few minutes to allow the plastic film to be removed easily from all sides.
Cut the low-carb chocolate-chip ice cream into bars.
Step 3: Decorate the keto ice cream bars.
There are so many delicious options to decorate keto ice cream.
Dipped or drizzled in chocolate then covered in nuts or frozen berry pieces.
Sugar-free chocolate magic shell (made with coconut oil).
Roll in chopped peanuts.
Roll in chopped macadamias.
How to decorate ice cream
To make the healthy ice-cream bars look beautiful, sprinkle over some cacao nibs, raspberries and even some chopped macadamias would be incredible.
In fact, why not roll the sugar-free ice cream bars in nuts for an authentic ice cream bar appearance?
How to store ice cream bars
Once the bars have been cut, and possibly decorated (optional) then pop them into an airtight container, with nonstick baking parchment between each layer, which avoids the low-carb chocolate-chip ice cream bars sticking to one another.
Store in the freezer for up to 3 months and you have a ready supply when you want to reach for something sweet, but avoid the carbs and other nasties.
More keto ice cream recipes
Get our FREE guide to finally fix your metabolism!
Losing weight & getting healthy is never easy, but lately you might feel like it's suddenly become impossible.
Our Flip the Switch guide will help you clearly understand what's been going on, as well as exactly what you can do to get your metabolism working again so that you can look and feel your best—it's easier and more simple than you think!