Are you on the hunt for delicious low-carb bread and rice alternatives?
When you start your low-carb diet, keto diet, or high-protein low-carb diet, you will want some quick and easy delicious alternatives to bread, pasta, and rice.
These are the best keto recipes for keto bread, keto rice, and even keto mashed potato.
Best Bread, Potato, and Rice Alternatives for Low-carb and Keto Diets
Finding the right bread, potato, and rice alternatives is essential to transitioning to a keto diet.
Ready to lose weight and get healthy for life without dieting, drugs or making yourself miserable?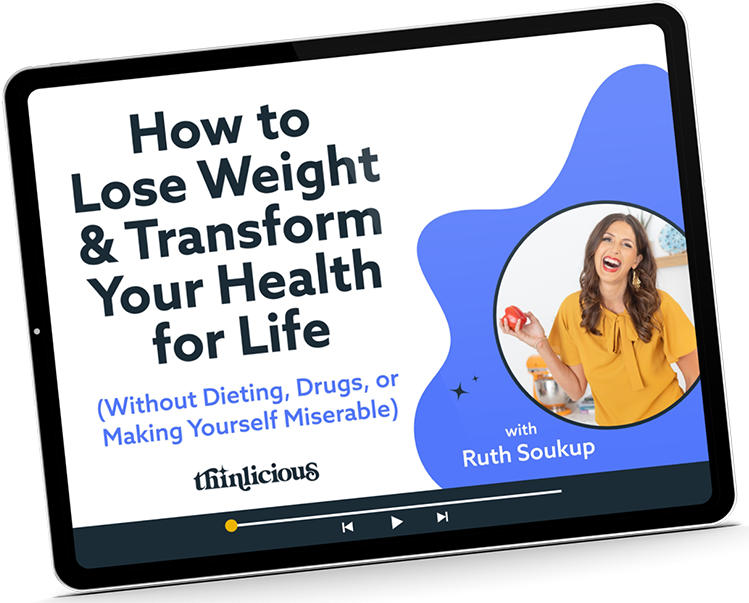 Our free on demand video training will help you understand why it's been so hard and what do to about it.
There are so many keto recipes to choose from.
Let's start with our delicious bread recipes. Perfect for a keto breakfast and healthy school lunches.
Then you can try the tasty cauliflower-based recipes too. They make the best low-carb mashed potato and rice alternatives.
🥖 Low-Carb Bread Alternatives
Crusty Almond Flour Bread
This is the number one low-carb bread alternative that my kiddos LOVE.
It's super easy to make and it tastes like the real deal.
Keto Cheese Loaf Recipe (Almond Flour Bread With Cheese)
Delicious cheesy keto cheese bread loaf (keto cheese bread) only takes 5 minutes to prepare and is an easy yeast-free dough. Filled with cheese, garlic, and green onions.
Check out this recipe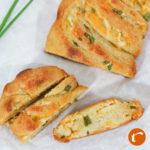 Coconut Flour Bread
This easy coconut flour bread recipe is perfect for making bread for toast, sanwiches, or garlic bread.
Check out this recipe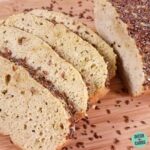 Easy Keto Hamburger Buns Recipe (That Don't Fall Apart)
Bring the bun back to your burger with these easy keto hamburger buns that can bake while you grill.
Check out this recipe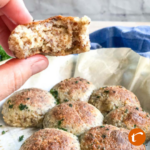 Easy Keto Dinner Rolls Recipe
These mozzarella dough keto dinner rolls are soft, pillowy, and delicious with a crunchy crust!
Check out this recipe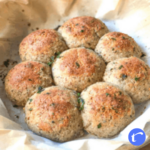 The Best Keto Garlic Bread
I have never met anyone who doesn't fall in LOVE with this incredibly cheesy garlic low-carb bread alternative.
If you only make ONE healthy bread alternatives, this is the one.
Low-Carb & Gluten-Free, 3-Seed Bread
If you are searching a low-carb bread alternative that is more akin to the whole grain bread that you once loved … then this is it!
Keto Bread Sticks
INSANE keto breadsticks with mozzarella dough.
Perfect for a low-carb healthy snack.
Garlic Keto Naan Bread Recipe
Keto naan bread is a soft and easy to make gluten-free bread that pairs perfectly with curries and other dishes.
Check out this recipe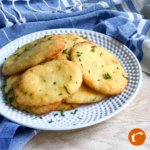 Easy Keto Roti Recipe (coconut flour recipe)
Easy keto roti are the perfect soft and foldable flatbread perfect for scooping up food. Can be used with keto curry recipes or keto Mexican recipes too.
Check out this recipe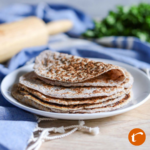 🍚 Low-Carb Alternatives To Rice
Fluffy Cauliflower Rice
The carb difference between brown rice, white rice, and cauliflower rice is shocking really. Check out these numbers!
1C cooked cauliflower rice = 5.3g carbs
1C cooked white rice = 53.2g carbs
1C cooked brown rice = 44.8g carbs
Easy Cauliflower Couscous (another healthy alternative to rice)
I know couscous is neither rice nor potato, but many people use it as a starchy side.
1/2 C of Couscous = 18g carbs
1/2 C of Cauliflower Couscous = 5.4g carbs
Cauliflower Couscous Recipe (With Dukkah)
A wonderful healthy low-carb vegetarian dish, straight from the Mediterranean. Easy Cauliflower Couscous.
Check out this recipe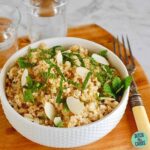 Easy Curry Cauliflower Rice
Easy curry cauliflower rice is the perfect accompaniment to any curry dish.
Curry Cauliflower Rice Recipe (no mess method)
The perfect addition to any low-carb and keto curry night. Easy Curry Cauliflower Rice with turmeric and coconut.
Check out this recipe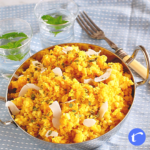 🥔 Healthy Mashed Potato Alternatives
Cauliflower Mashed Potato
No one wants soggy mashed cauliflower, right?
To get amazing results, make sure you allow ALL the steam to release before pureeing.
Cauliflower Mashed – 4 Ways
If you are used to eating traditional mashed potatoes with toppings, try these mashed cauliflower options.
Healthy Potato Salad Alternative
Finding a healthy alternative to the humble potato salad can be daunting, but this cauliflower and broccoli salad takes the humble salad to a new level!
Bread, Potato and Rice Alternatives
OK so this isn't a recipe as such, but it is the entire archive of all my side dishes, rice alternatives, and potato alternatives.
FURTHER RECIPES: Check out all my low-carb and keto side dish recipes.
Get our FREE guide to finally fix your metabolism!
Losing weight & getting healthy is never easy, but lately you might feel like it's suddenly become impossible.
Our Flip the Switch guide will help you clearly understand what's been going on, as well as exactly what you can do to get your metabolism working again so that you can look and feel your best—it's easier and more simple than you think!