One of the common misconceptions about the low-carb diet is that it's either too restrictive, too repetitive, or too boring.
Nothing could be further from the truth.
The fact of the matter is, while you do have to make some changes when eating a low-carb diet, it's not nearly as restrictive or as boring as you might think. And it's definitely not repetitive, when done properly. The fact is, there are all sorts of incredible recipes for low-carb versions of your favorite foods out there, including low-carb comfort foods.
So if you're looking for healthy and delicious recipes that fit into a low-carb diet, you're in luck!
Are you ready to create the ultimate 12-month blueprint for reaching your health & weight loss goals this coming year?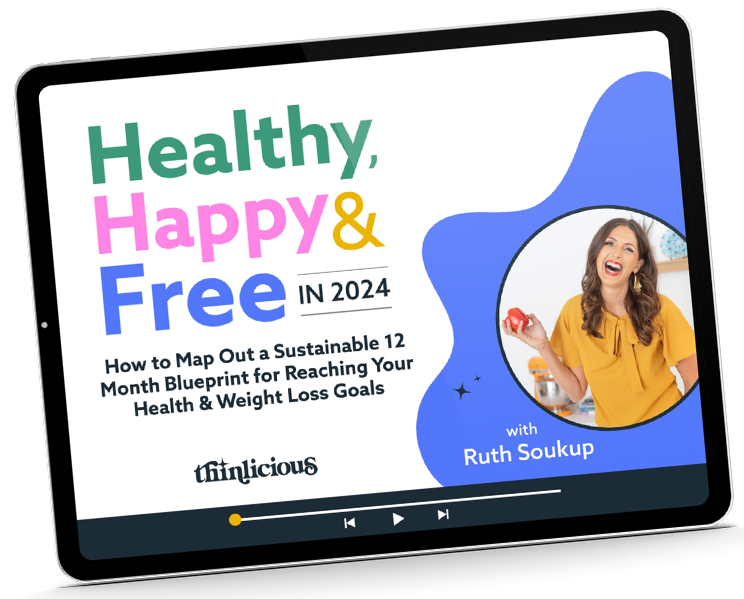 Our free on-demand video training will walk you through how to make 2024 THE year you set health goals…and keep them.
We've gathered together 10 of our favorite recipes that will convince you that low-carb food can be just as good as the "real thing." These recipes are all low-carb friendly, meaning they are low in carbs and high in healthy fats. So whether you're just starting out on a low-carb diet or you're a seasoned pro, these recipes are sure to please.
So let's get started!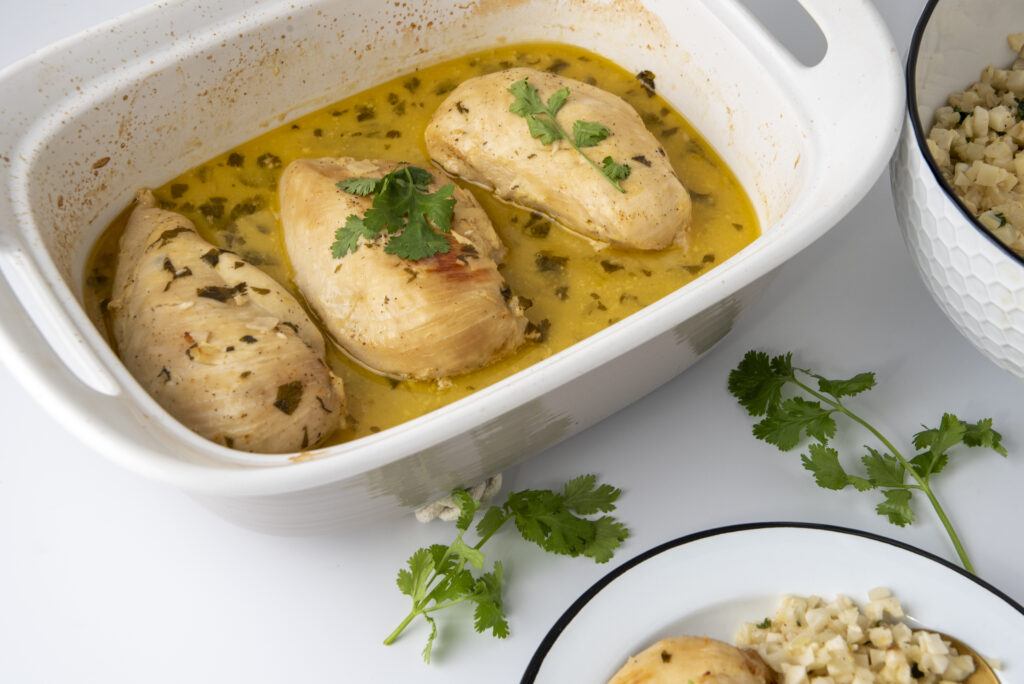 This flavor-packed, keto-friendly Coconut Lime Chicken recipe has long been a family favorite (even for people who eat carbs!) It's one of our great low-carb dinner options that every family will enjoy.
Save on time during the week by preparing the chicken in the coconut lime marinade ahead of time, then freezing or refrigerating it until needed. You can even double or triple the recipe to keep on hand!
For an easy but impressive Caribbean-inspired low-carb chicken that is sure to please even the pickiest of eaters, serve with our Coconut-Lime Cauliflower Rice.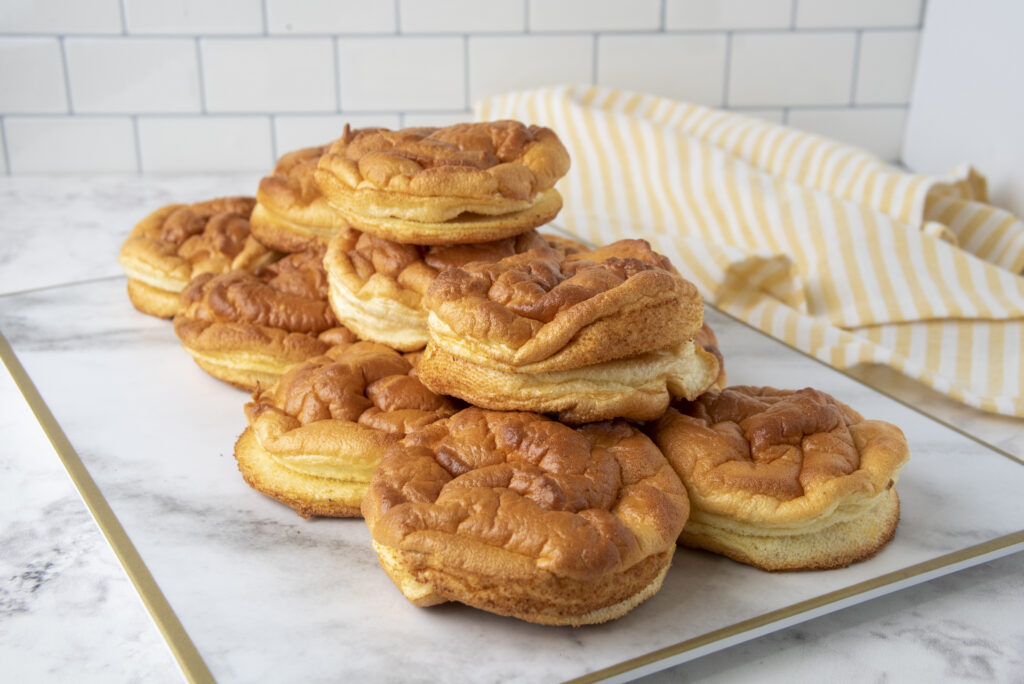 These high-protein, keto-friendly hamburger rolls really are a magical, low-carb bread option. They're a variation of our Magic Protein Bread Recipe, but instead of shaping into a bread loaf, you use a silicone hamburger bun mold to form individual rolls.
We love making a batch of these rolls to freeze so that I've always got them on hand when the urge for a keto cheeseburger, keto-friendly pulled pork sandwich, or low-carb sloppy joes strikes!
This flavor-packed P.F. Chang's copycat Chinese Chicken, Low-Carb Lettuce Wrap recipe has long been a favorite! Now that we've adapted it to be a great, low-carb dinner option by cutting out some of the sugary sauce, it's a great low-carb dinner option that everyone will love!
Save on time during the week by preparing the chicken in the marinade ahead of time, then freezing or refrigerating it until needed. You can even double or triple the recipe to keep on hand!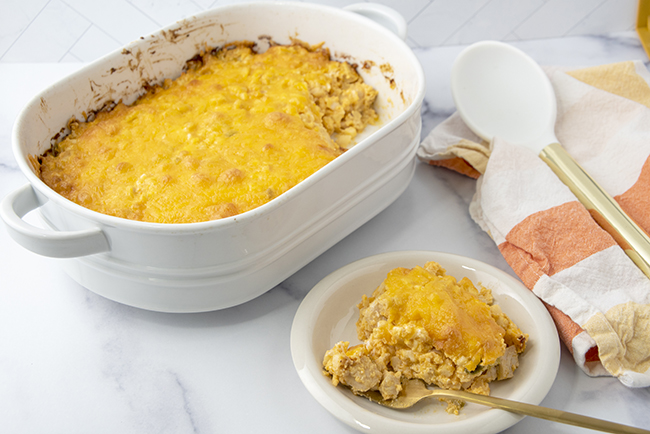 It's super essential to find quick and easy keto-friendly recipes that not only fit our own low-carb lifestyle, but that are so delicious our families will happily eat them too. Because we don't know about you, but we definitely don't have time to cook different things for every member of my family!
This Buffalo Chicken Low-Carb Casserole is one of our all-time favorites and one of our families' most-requested meals. It comes together super fast, especially if you've already got shredded chicken on hand. (In a pinch, we've even chopped up chicken tenders from the Publix Deli, though the breading does increase the carb count!)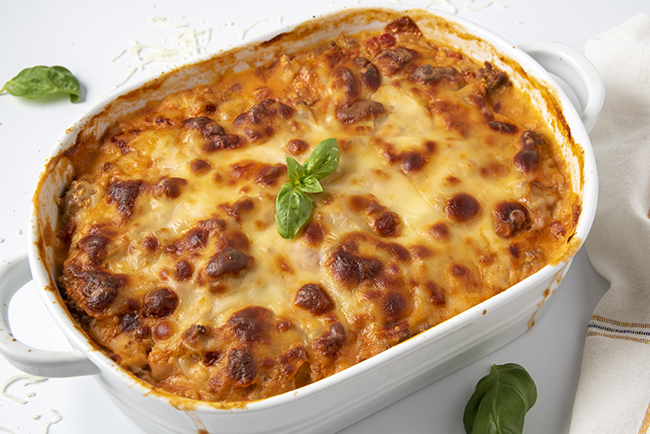 Let's be honest—one of the hardest things about switching to a ketogenic or low-carb lifestyle can be the thought of having to give up pasta and all those carb-laden Italian favorites—spaghetti, fettuccine, and yes, lasagna.
But luckily for all of us, this incredibly delicious, super simple, low-carb lasagna provides all of the flavors with none of the guilt (or the carbs!)
So what's the secret? Believe it or not, layering rich meat sauce with thin slices of deli chicken along with sliced mozzarella cheese. The texture and flavor is indistinguishable from traditional lasagna, but with a macro ratio that fits into a low-carb lifestyle. This dish is an incredible low-carb dinner option, and we promise your family won't even know the difference!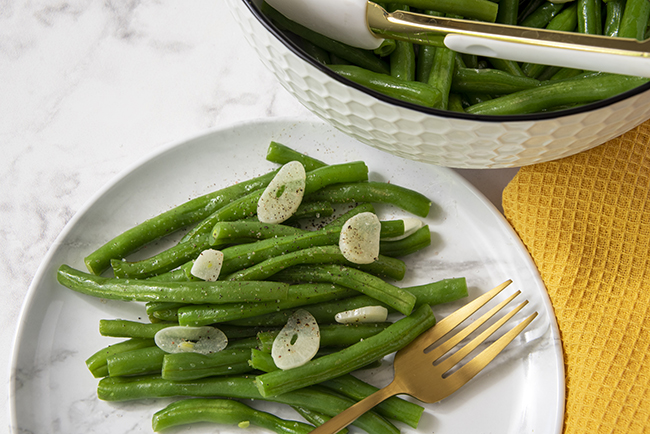 Green beans are one of those vegetables that often seem to get overlooked. And yet, when prepared correctly, they can easily become the star of the show. These keto-friendly, low-carb Garlicky Green Beans come together fast but pack a flavor-filled punch your whole family will love!
Serve them with our Parmesan Crusted Pork Chops for the ultimate low-carb comfort food meal!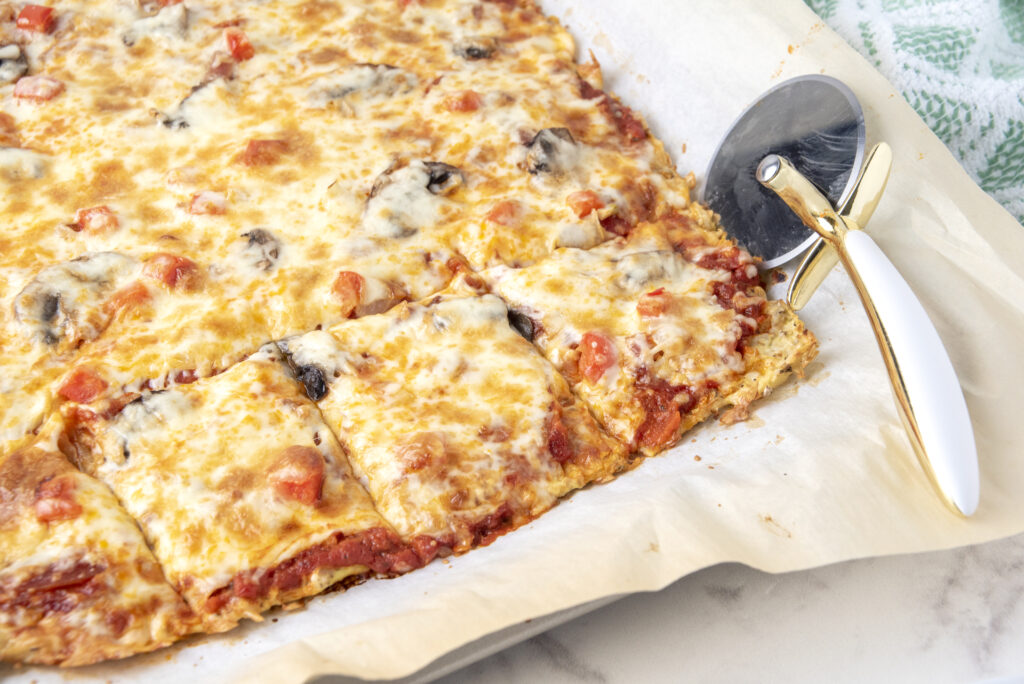 Switching to a ketogenic or low-carb lifestyle doesn't mean giving up all your favorite foods, it simply means learning how to find alternative recipes that provide all of the flavors you crave with fewer carbs.
Pizza can be a very personal thing, especially depending on where you were raised and what you prefer, but in all our taste tests, this easy keto-friendly cauliflower crust pizza was universally liked. It's so good, in fact, most of our testers had a hard time believing it was low-carb pizza!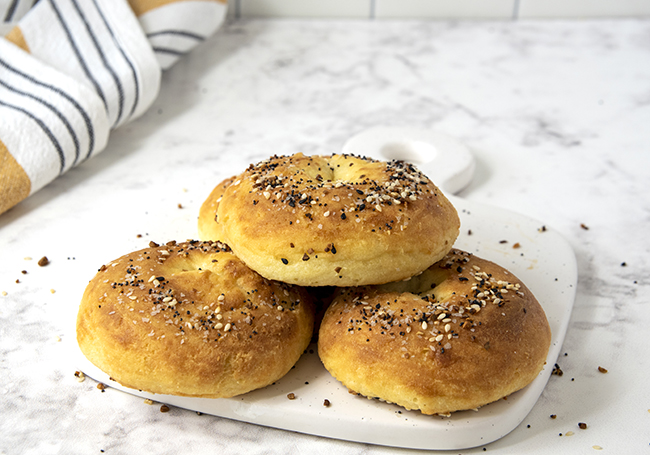 Switching to a ketogenic or low-carb lifestyle doesn't have to mean giving up everything you love. Sometimes it just means getting a little more creative about finding substitutes for the high-carb foods you used to enjoy.
Luckily this low-carb bagel recipe provides all of the flavor with none of the guilt (and almost none of the carbs.) They're made mostly out of cheese, using what's known as a "Fathead" dough—made famous by the Fathead documentary.
Mmm… chocolate! Raise your hand if you're the kind of person who just needs a little something sweet every now and then; especially when you're trying to get healthy! Luckily for all of us, these keto-friendly, low-carb Chocolate Peanut Butter Snack Bites are the perfect solution—rich, chocolatey, peanut-buttery, satisfyingly sweet, and just over 2 net carbs per serving—a great low-carb dessert option!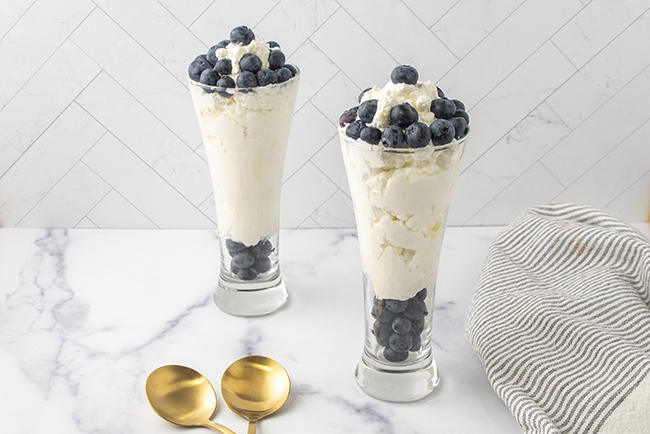 I love keeping a few low-carb treats on hand just in case I get a craving for something sweet. But then there's those times when I just need something RIGHT NOW. Luckily for me, this Vanilla Low-Carb Cheesecake Fluff is not only super rich & creamy, as well as satisfyingly sweet, it also whips up in 3 minutes flat, which means you don't have to wait!
That said, it also keeps in the fridge for up to a week, so feel free to make it ahead for the perfect guilt-free, low-carb dessert anytime you need it!
There you have it! Ten delicious recipes that are not only healthy and low-carb, but absolutely delicious as well. Hopefully, they bring some variety to your low-carb eating!
—
If you haven't started eating low-carb, but are curious about how to get started, we recommend our Thinlicious™ 28-Day Metabolism Reset, which is designed to introduce you to the Thin-Adapted System and help you retrain the way your body burns fuel in just four weeks. Get it HERE.
Get our FREE guide to finally fix your metabolism!
Losing weight & getting healthy is never easy, but lately you might feel like it's suddenly become impossible.
Our Flip the Switch guide will help you clearly understand what's been going on, as well as exactly what you can do to get your metabolism working again so that you can look and feel your best—it's easier and more simple than you think!