The best keto peanut butter recipes (sugar-free) are delicious, quick, and easy.
Keto peanut butter bars, peanut butter fudge, low-carb peanut butter cookies, and even peanut butter ice-cream for a healthy keto dessert.
There is something on here for the whole family from protein-filled peanut butter bars to low-carb smoothies that will help tame your sweet tooth (minus the guilt!).
Does anyone feel like they struggle with snack time? So often, particularly when you first start a low-carb lifestyle, snacks are one of the weaknesses. I get it: you want to grab something quickly, but those choices can feel so limited on a low-carb diet.
Are you ready to create the ultimate 12-month blueprint for reaching your health & weight loss goals this coming year?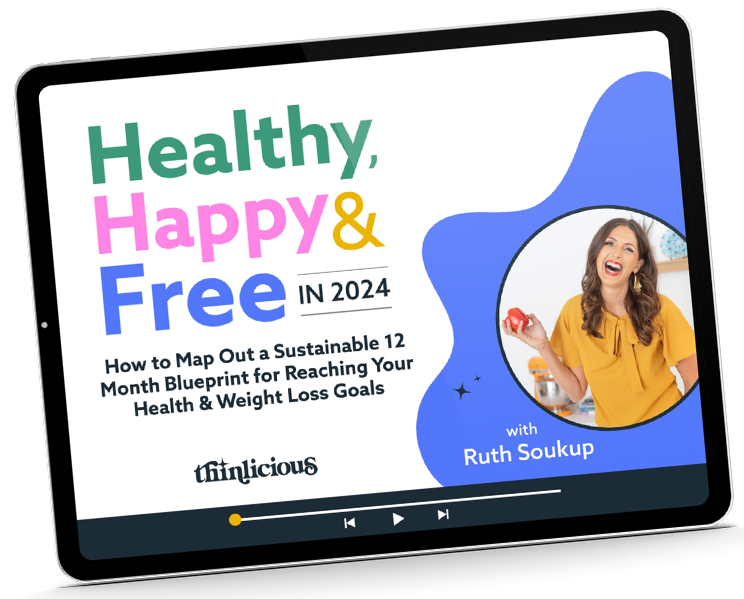 Our free on-demand video training will walk you through how to make 2024 THE year you set health goals…and keep them.
Thankfully, it is pretty easy to stay on track when you have some tasty and filling snacks like the ones on this list.
Is peanut butter keto?
Yes, peanut butter is keto, depending on how much you eat. Peanut butter is higher in carbs than most nut butters but as long as you eat it in small quantities you can still stay within your daily carb limit.
There is no strict list of keto foods. To be on a keto diet your goal is to be in nutritional ketosis which is achieved by lowering your carbs so your body begins to burn fat.
How many carbs are in peanut butter?
Peanut butter is low-carb, high fat, and moderate protein.
1 tablespoon of natural peanut butter (salted) contains: 2 g net carbs, 7.9 g fat, 3.9 g protein, and 94 calories.
Nutritional values from cronometer.com
I love baking with peanut butter and incorporating it into my low-carb recipes. Not only is peanut butter a fantastic source of healthy fats, but it is high in protein too.
The best keto peanut butter recipes
When you are feeling snacky or you need something quick for breakfast, you need to make smart choices. You'll need some quick and easy healthy recipes that are low-carb, sugar-free, gluten-free, and delicious for your low-carb diet.
What makes a good low-carb snack?
You should choose foods that have protein, healthy fats, and fiber. These three things will keep you feeling full and help your body stay in ketosis.
1. Keto peanut butter bars – 2.2g net carbs
These chewy keto granola bars are the perfect thing to pack if you are going on a hike. Or, simply add to your lunch, or eat first thing in the morning.
Since these keto peanut butter bars have so much fiber and protein, they also make an excellent post-workout snack.
Keto Peanut Butter Granola Bars Recipe
Easy no-bake chewy keto granola bars for peanut butter lovers.
Check out this recipe
2. Keto chocolate peanut butter smoothie – 5.7g net carbs
There is nothing quite like sipping on a filling smoothie that fuels your body and keeps it in fat-burning mode! This smoothie tastes like a creamy shake, but it's so good for you!
It's made with the classic combination of peanut butter and chocolate – and you can't get much better than that.
Keto Chocolate Peanut Butter Smoothie Recipe
All the flavors of a peanut butter cup milkshake but sugar-free, low-carb, and keto friendly.
Check out this recipe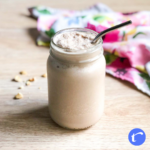 3. Sugar-free peanut butter ice cream – 5.8g net carbs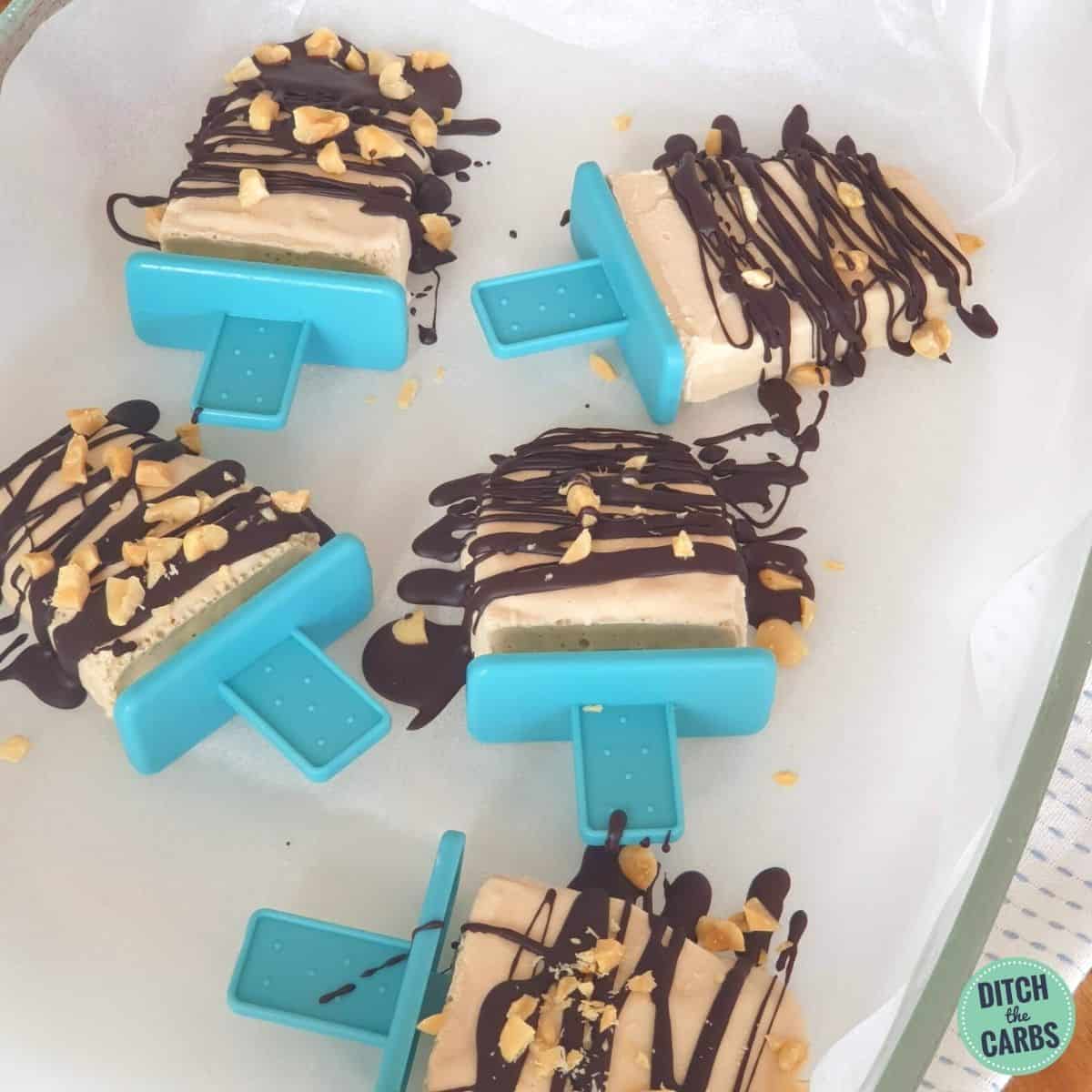 Not only is this peanut butter ice cream low in carbs, but it is vegan friendly too! It also happens to be one of my favourite dessert recipes.
This keto peanut butter ice cream is the perfect treat to enjoy on a hot day, when you are sweating and craving something salty and sweet. The chocolate drizzle is just an added bonus!
Vegan Keto Peanut Butter Ice Cream Recipe
Quick and easy blender recipe for vegan keto peanut butter ice cream. Sugar-free and a real crowd-pleaser. Children LOVE this sweet and healthy frozen dessrt.
Check out this recipe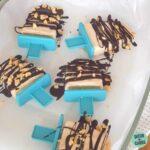 4. Keto peanut butter cookies – 1.9g net carbs
Even before the keto diet, I adored making peanut butter cookies. They usually only have a few ingredients and the dough is a lot of fun to snack on as well.
This is the sugar-free version – my keto cookies are soft and chewy and a wonderful source of protein. They are so good for you, that you can eat cookies for breakfast, guilt-free!
If you are feeling extra decadent, you can even toss in a few keto chocolate chips. Just look for a sugar-free variety made with monk fruit or stevia.
Keto Peanut Butter Cookies Recipe
Easy 6 ingredients keto peanut butter cookies that are soft and chewy.
Check out this recipe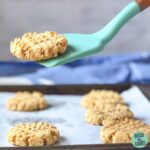 5. Low-carb chocolate peanut butter cheesecake – 3.7g net carbs
This stunning peanut butter cheesecake is a showstopper! It is one of my favorite keto desserts because it always gets compliments, every time I make it.
The fact that it is a no-bake keto recipe is even better. No more babysitting the oven, this little treat chills in the refrigerator.
Keto Chocolate Peanut Butter Cheesecake Recipe (no-bake)
If you love peanut butter you will love no-bake keto chocolate peanut butter cheesecake.
Check out this recipe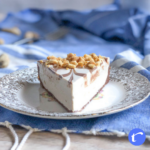 6. No-bake keto peanut butter fudge – 0.5g net carbs
Yup! I made a keto dessert with less than one gram of net carbs per serving! This no-bake keto peanut butter fudge is made with coconut flour and is so rich and delicious that you'll be glad it's low in carbs. You can even roll these into keto peanut butter balls.
Top tip: Store your keto peanut butter fudge (peanut butter fat bomb) in the freezer for a quick keto dessert that takes a little longer to eat and enjoy. They will defrost in just a few minutes.
No-Bake Keto Peanut Butter Fudge Recipe
Keto peanut butter is a delicious creamy no-bake treat that will satisfy your cravings all year long!
Check out this recipe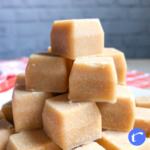 7. Low-carb 'peanut butter' cookies (nut free) – 2g net carbs
Wait, a nut-free recipe on a list of keto peanut butter recipes? Yup! In this nut-free cookies recipe, I show you how to substitute sesame seed paste for peanut butter.
It has the same nutty taste and creamy texture. The faux keto peanut butter cookies are so good that kids love them too.
8. Low-carb peanut butter cups – 2.8g net carbs
Just looking at these little peanut butter cups is making me hungry. They look just like Reese's peanut butter cups, but with a fraction of the carbs of the original recipe.
Whenever a chocolate craving strikes, grab these little desserts. These keto peanut butter cups are so filling that you will only want to eat one.
9: Keto peanut butter caramel squares
Keto caramel squares are delicious as they are, but if you stir in 3 or 4 tablespoons of peanut butter, you suddenltyy have peanut butter caramel squares.
Other easy ways to use peanut butter
Even if you don't have the time to cook, there are still some quick and easy ways to eat this creamy treat and get in some of that peanut butter flavor! Here are a few ideas to get you started.
Spread on toast
My favorite way to use peanut butter is on top of my low-carb toast. Since bread isn't usually low in carbs, I made my own keto toast recipe with almond flour and eat it for breakfast or snacks very often.
Dip for celery
Spread some peanut butter on celery and you have a high-fiber and high-fat snack that will fill you up.
Not a celery fan? Try very small slices of apple! Just remember to stay within your daily carb limit.
Drizzle on chaffles
Melt some peanut butter in the microwave and drizzle it on top of your favorite chaffles. It adds a salty taste to sweeter chaffles, which is a fantastic combination.
Spicy peanut butter satay sauce
Mix a few tablespoons of peanut butter with some curry powder, salt, and melted coconut oil and you have a quick and easy keto satay sauce. You can use this satay sauce to brush over chicken keto kebabs, use as a chicken stir fry, or keto satay dip for vegetables.
FAQ – Keto peanut butter recipe
If you have a question about any of these keto peanut butter recipes, or peanut butter in general, please leave them in the comments.
Here are some questions people often ask about peanut butter on the keto diet.
How many carbs are there in peanut butter?
1 tablespoon of natural peanut butter (salted) contains: 2 g net carbs, 7.9 g fat, 3.9 g protein, and 94 calories.
What can I use instead of peanut butter?
The best peanut butter replacement is another nut butter. I recommend either cashew butter or Sun Butter. I love the taste of Sun Butter. It is made from sunflower seeds, so it has a very creamy texture.

You can also use almond butter or cashew butter – just keep an eye on the carb count, particularly for cashew butter.
Is peanut butter keto-friendly?
It's easy for a peanut butter recipe to become too high in carbs to keep you within your macros, so be careful.

You can see more about the carb count in nuts here.

The most important thing to do when you are on a keto diet is to count your macros. You should calculate your macros, since they are different for each person and lifestyle. Then, stay within those numbers.
What is the most keto-friendly type of peanut butter?
Always look for natural peanut butters that don't have any added sugar or sweeteners. I prefer natural peanut butter because it uses natural peanut oils instead of unhealthy vegetable oil.

Even better? Make homemade peanut butter! It's one of the easiest keto recipes out there. All you need are dry roasted peanuts, a pinch of salt, and a powerful food processor.
Can peanut butter knock me out of ketosis?
Yes it can, but so can many other low-carb and keto foods if eaten over your carb limit.
What can I eat with peanut butter on keto?
You can serve nut butters on keto almond flour bread, on keto crackers, stir through keto ice cream, spread on peanut butter fudge, mix with keto maple syrup on pancakes or keto waffles.
How do I choose the best peanut butter on keto?
Always read the nutrition label to see if there is any added sugars. The best peanut butter brands only have 2 ingredients – penauts and salt. That's it!
How can I make keto peanut butter?
You only need roasted peanuts and salt to make delicious keto peanut butter. Place the peanuts (or other nuts) in your food processor and blitz until smooth, crunchy, or extra smooth depending on how you prefer. Store in an aitroght container in a cool place for up to 1 month.

If you are used to eating sweet peanut butter with added sugar, you can add vanilla extract and a keto-friendly sweetener to your homemade recipe without ruining your ketogenic diet.
What is peanut flour and peanut powder?
Peanut flour is a gluten-free low-carb flour made from dehydrated and defatted ground penuts. It is used in some low-carb baking but be careful of the slightly higher grams of net carbs.

Peanut powder is dehrdated ground peanuts into a flour (but not defatted) and often has added sugars, sweetener, or other flavours. Source.
Which are the best high-protein nuts to use?
Nuts are a wonderful source of plant-based protein, so it's handy to know which are the highest protein nuts (and which are the lowest carb nuts).
This protein in nuts and seeds chart shows you exactly how many grams of protein, how many grams of fat, how many grams of net carbs, and how many calories are in nuts and seeds.
Plus there are 15 delicious recipes that use high-protein seeds and high-protein nuts for your low-carb diet, keto diet, or high-protein low-carb diet.
Get our FREE guide to finally fix your metabolism!
Losing weight & getting healthy is never easy, but lately you might feel like it's suddenly become impossible.
Our Flip the Switch guide will help you clearly understand what's been going on, as well as exactly what you can do to get your metabolism working again so that you can look and feel your best—it's easier and more simple than you think!