The perfect morning treat is homemade sugar free Coffee Walnut Bars.
Healthy coffee walnut bars are great for snacking on when on a break or while reading a good book.
At only 1.5g net carbs, these are perfect to stay on track.
Are there carbs in coffee?
Yes, there are carbs in coffee but it depends on what type of coffee you are drinking and what else has been added. Plain regular unflavored instant coffee will have almost zero carbs.
Ready to lose weight and get healthy for life without dieting, drugs or making yourself miserable?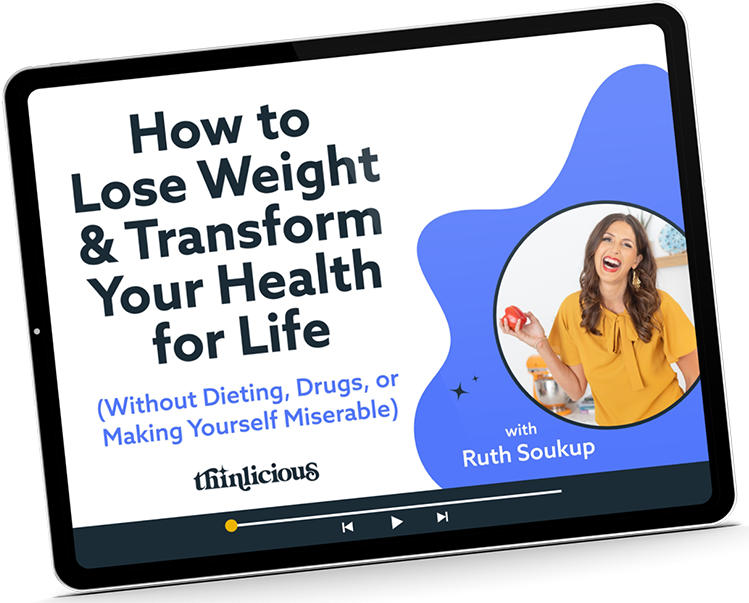 Our free on demand video training will help you understand why it's been so hard and what do to about it.
Coffee is made from coffee beans, and beans have carbs, fat, and protein. How much of these macronutrients end up in your coffee will depend on how your coffee beans have been processed.
If your cup of coffee has been prepared from beans, the carb count will vary depending on whether it has been made using a plunger, espresso machine, dripped, or pressed.
These carbs in coffee charts show you exactly how many carbs are in each variety of coffee, which to enjoy and which to avoid.
Sugar free morning tea ideas
How often do your work colleagues bring in sugary junk food and it takes all your willpower to resist? Why not bring these instead. You could even serve them with whipped cream or chocolate cream?
This healthy sugar-free coffee cake is simply perfect for a shared morning tea. Place a large plate of healthy homemade coffee bars in the staff room then you'll have a delicious sugar-free option to enjoy.
Other cakes that are wonderful to share are sugar free chocolate fudge cake, almond and orange flourless cake or buttery low-carb shortbread.
Serving
Coffee and walnut bars are sturdy enough to pack for lunch, a hike, or a picnic. And sugar-free bars always make for a healthy mid-morning treat.
Use your favourite sweetener or sugar replacement to make whipped cream or cream cheese frosting to serve alongside these sugar-free coffee walnut bars.
Coffee and walnut bars can be served with whipped cream, whipped chocolate cream, or even add a splash of brandy to the whipped cream for a special treat for adults.
Are regular coffee bars keto?
Regular energy bars at stores would have misleading labels and make you think you're about to buy something that will help you get through your day. But when you read all the ingredients, you'll find that they're packed with added sugar as well as high carb oats and high starch grains, and not to mention the unhealthy oils.
Your blood sugars will be raised and you'll get that afternoon slump about an hour later. That's no fin for anyone.
But if you make your own homemade coffee walnut bar recipe, it is sugar-free, grain-free, and naturally gluten-free. It is a wonderful way to enjoy your coffee fix!
Storage
To help make your healthy lunchboxes fast, always have some sugar-free baking on hand in your fridge or pantry. It makes eating healthy convenient.
Because of the high egg content and natural unpreserved ingredients, these low-carb keto bars cannot be stored for long. But as long as you keep food safety in mind, they should last for up to 3 days fresh and up to 3 months frozen.
How to store for the next few days: Store in an airtight container on the kitchen bench for up to 3 days in cooler climates. Store in the fridge for up to 3 days when the temperature in the kitchen is warm or moderate.
How to store in the freezer: The sugar-free coffee walnut bars can be frozen in an airtight container for up to one month. Or why not make them as sugar-free coffee cupcakes? Easy and portable.
Are they gluten-free?
Coffee and walnut bars are naturally gluten-free because they are made with coconut flour. If you have never used coconut flour before, you need to read my Ultimate Guide to Low-Carb Flours.
Low-carb flours behave quite differently from traditional wheat flour. There is no gluten for elasticity and no sugar for volume, so there are a few simple baking rules you'll need to learn.
I have a number of recipes now that I make with coconut flour. Take a look at my Coconut Flour Recipe Finder. All the recipes in the coconut flour index, are either made with coconut flour or have a conversion so you may use coconut flour as an alternative in the recipe.
The most popular coconut flour recipes:
This is definitely a happy addition to my other bar recipes. Perk yourself up with a yummy Coffee Walnut Bar and share them with friends!
SaveSave
Get our FREE guide to finally fix your metabolism!
Losing weight & getting healthy is never easy, but lately you might feel like it's suddenly become impossible.
Our Flip the Switch guide will help you clearly understand what's been going on, as well as exactly what you can do to get your metabolism working again so that you can look and feel your best—it's easier and more simple than you think!