Now you can enjoy low carb and gluten free cinnamon scrolls (Chelsea buns) that are also sugar-free and keto friendly. The best and easiest cinnamon buns you'll ever find – and they're so heavy and dense, just like a traditional cinnamon bread roll should be.
At only 4.3g net carbs per serving, these low carb Chelsea buns are soon becoming a favourite in our house, and hopefully yours too.
If you love cinnamon scrolls you'll also love cinnamon roll low-carb mug cake. Ready in 1 minute and is the perfect single-serve sugar-free dessert.
What are Chelsea buns?
Cinnamon scrolls are also known as Chelsea buns because they were created in the 18th century in a bakehouse in Chelsea, London. They are a sweet treat usually enjoyed with a cup of tea.
Ready to lose weight and get healthy for life without dieting, drugs or making yourself miserable?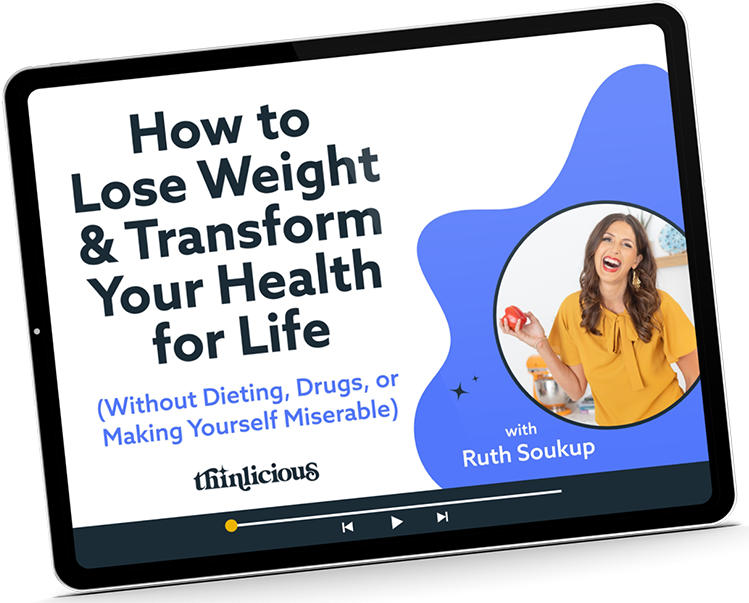 Our free on demand video training will help you understand why it's been so hard and what do to about it.
Chelsea buns are sweet bread made with currants (dried fruit) inside and glazed with a sweet sugar frosting. The bread is made with yeast, wheat flour, and often cinnamon, spices, and lemon peel
Chelsea buns look a lot like cinnamon rolls, so what is the difference? Chelsea buns are more common in the UK and cinnamon rolls are more commonly found in the US. They are incredibly similar, so these could easily be called cinnamon rolls.
Low carb cinnamon scrolls
I can't remember the last time I ate a traditional Chelsea bun (or cinnamon scroll). Soft on the inside, full of sweet cinnamon, and drizzled with a sweet glaze. My gluten-free recipe for low-carb Chelsea buns replicates all of this, only they're low carb, sugar-free, grain-free, gluten-free, and super simple.
I developed this sweet recipe by first using the basic focaccia recipe which is mainly psyllium husk and water but knew that needed some extra flavor, bulk, and fluffiness.
Which flour do you need?
I used coconut flour in the focaccia bread but Chelsea buns need a sweeter taste without the coconut taste. I replaced whole eggs with egg whites so it was lighter and white in color.
By adding some almond meal/flour, made the dough light and fluffy but sturdy enough to roll up with sweetened cinnamon inside. I tried the recipe a few times and came to the conclusion my original focaccia with coconut flour just wouldn't work.
How to make the bread dough soft
I experimented with the amount of water the recipe required. It actually varied each time I made it depending on how humid the weather was. So if your dough is a little sticky, add an extra tablespoon or two of psyllium and if it's too dry, add a teaspoon of water at a time.
How to make cinnamon rolls
Step by step baking instructions
Follow these 4 easy steps to create the perfect low-carb Chelsea buns.
1: Roll out the cinnamon scroll dough.
Press out with your hands until it is a rectangle shape and 1cm / 1/2 inch thick.
Mix the cinnamon and sugar-free sweetener together and sprinkle all over the rolled dough.
2: Roll the dough
Using the baking parchment/paper, start to roll the dough up along the longest side.
3: Make one long tube
Once you have rolled the dough into one long tub, get a sharp knife ready to cut the cinnamon rolls.
Continue to roll the cinnamon bun dough into one long roll, then cut into even slices.
Place each Chelsea bun into the oiled and lined ring tin with enough space to rise when cooking.
Variations
Instead of a sweet cinnamon filling to your cinnamon scrolls, why not add some sugar-free marzipan (almond paste) in the center for a special Thanksgiving or Christmas dessert?
It's so easy to make homemade almond paste (marzipan). You only need 3 ingredients and it takes less than 5 minutes. You can also use it to make marzipan candies, chocolate-covered marzipan, or roll out and decorate your keto Christmas cake or keto wedding cake.
More keto cinnamon recipes
If you love cinnamon, you'll love these easy keto recipes that use cinnamon.
More easy low-carb dessert recipes
Get our FREE guide to finally fix your metabolism!
Losing weight & getting healthy is never easy, but lately you might feel like it's suddenly become impossible.
Our Flip the Switch guide will help you clearly understand what's been going on, as well as exactly what you can do to get your metabolism working again so that you can look and feel your best—it's easier and more simple than you think!