I think you'll agree, giving up your morning cereal or granola can be tough.
But with these simple healthy sugar-free granola recipes, you can enjoy a crunchy bowl of homemade granola and stay on track.
Which flavour will you choose? It lasts for weeks, making the breakfast rush a little easier
Is granola healthy?
We've all been told that breakfast is the most important meal of the day, so why are most granola and breakfast cereals full of added sugars, chemicals, preservatives, and ultra-processed seed oils?
Are you ready to create the ultimate 12-month blueprint for reaching your health & weight loss goals this coming year?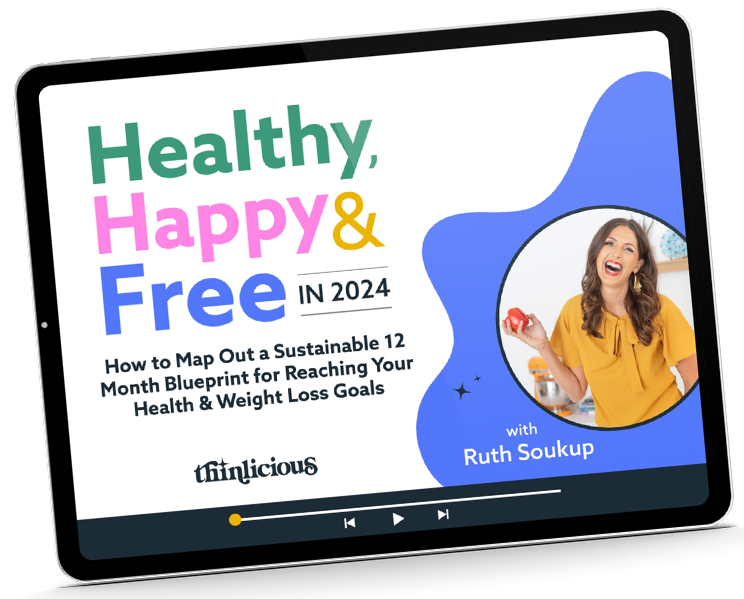 Our free on-demand video training will walk you through how to make 2024 THE year you set health goals…and keep them.
Breakfast cereal was invented as the very first convenience food. Cereal has become a bowl of sugar, corn, or wheat, with milk and fortified with vitamins.
The best way to have a delicious, healthy, low-carb, and sugar-free morning breakfast is to make it at home yourself.
Homemade keto granola recipes can not only be made to accommodate almost every dietary restriction, but they're also easy to prepare ahead and enjoy on the go.
You can eat granola on its own, with yogurt, or add a little milk and your favorite low-carb toppings to turn it into a yummy, nutrition-packed cereal.
Can I eat granola on a low-carb diet?
Yes — but it depends. Pre-made granola from the store is often full of added sugars and other additives that will prevent it from fitting into your low-carb diet.
However, some also have a high amount of dietary fiber, which can help curb those carb cravings and keep your blood sugar stable. Fiber also keeps you within your daily net carb limit as you can subtract fiber from your total carb count.
Because granola's nutritional value can vary widely, the best way to enjoy this delicious breakfast is by making your own homemade granola that's high in fiber and low in sugar. There are so many yummy simple low-carb breakfast recipes, making it easy to have a healthy start to the day.
Is too much granola bad for you?
Many store-bought granolas are made with sugar, sugar syrups, wheat, corn, vegetable oil, and starches to help bind ingredients and help with the toasting process.
Most store-bought granola packs in nearly 4 teaspoons (or 17 grams of sugar) into a single serving through ingredients like honey, dried fruit, brown sugar, and chocolate chips.
We all know how easy it is to overeat some extra-tasty granola, and too much sugar can lead to unwanted weight gain, obesity, and metabolic diseases like heart disease, stroke, and type 2 diabetes.
Most store-bought granola is full of "healthy whole grains". Despite popular belief, whole grains are not a great way to start your day as they can raise your blood sugar, spike insulin, and increase your appetite.
So yes, overeating store-bought granola is bad for you. But if you're making one of the sugar-free granola recipes below, it's a healthy choice for a daily breakfast meal.
Which Granola is the Healthiest?
The healthiest granola is made without sugar and with natural ingredients high in fiber, protein, and healthy fat, helping you feel fuller longer.
You'll also want to make sure your granola comes with healthy seeds, nuts, and coconut which are lower carb, high fibre, and the protein will help with hunger and increase your recipe's nutritional value.
Developing a few go-to keto granola recipes will not only give you an excellent breakfast option for busy families but a scrumptious and easy snack as well.
Is Granola Better Than Cereal?
Granola itself is considered a cereal, but it's a healthier option than the cereals you'll find at the grocery store. Those are often packed with high calories and excess sugar.
Even "healthy" cereals should be avoided as they're often the most misleading. A quick peek at their nutrition labels will reveal that there's more than meets the eye to your favorite "organic" brands. For example, low-fat cereals often just replace the lost fat content with sugar.
Again, the healthiest option for cereal is to make your own.
While you can certainly enjoy these keto granola recipes on their own, adding a little bit of milk — which only has about 5 grams of naturally occurring sugar known as lactose — turns them into delicious granola cereals.
8 Delicious, Sugar-Free, and Low Carb Granola Recipes
The Original Grain-Free Granola
Grain-Free Granola – If you're trying to stay away from added sugar and gluten, you'll want to add this low carb granola recipe to your rotation. Rather than loading up on the carbs found in oats (a common granola staple), this recipe uses seeds and shredded coconut to create a healthier alternative.
Keto peanut butter granola bars
Easy no-bake chewy keto granola bars made with peanut butter, seeds, and nuts. A delicious healthy breakfast idea or keto snack.
Keto Peanut Butter Granola Bars Recipe
Easy no-bake chewy keto granola bars for peanut butter lovers.
Check out this recipe
Nutty Granola
Nutty Granola – this gluten-free and sugar-free recipe is great for those who dislike the taste and texture of shredded coconut. It can be hard (and expensive) to find coconut-free granola. This recipe shows you how easy it is to make at home.
Sugar Free Nutty Granola Recipe (coconut free)
Finally … an easy healthy sugar-free nutty granola – no shredded coconut. It's also gluten-free and your kids will LOVE it. Say goodbye to sugary granola forever!
Check out this recipe
Slow Cooker Chocolate Orange Granola
Slow Cooker Grain-Free Granola – If you're short on time, this slow cooker granola recipe will save you. Use staple ingredients that are most likely already in your pantry or easily swap in some of your family's favorites.
Orange and Pecan Granola
Orange And Pecan Grain-Free Granola – this savory recipe will quickly become a favorite. Its aromatic flavors make it a breakfast staple in my household. I like to make a big batch that lasts my family of five for up to 3 weeks.
Fennel and Ginger Granola
Fennel & Ginger Grain-Free Granola – say goodbye to whole grains and added sugars and hello to this granola recipe packed with seeds, spices, and nuts. Give this yummy combo a try and see what the hype is all about!
Grain-Free Granola Bars
Easy Blender Grain-Free Granola Bars – yep, you read that right! Grain-free and sugar-free granola bars do exist, and they can be easily made in your blender. This recipe also includes an option to make them nut-free.
Chocolate Grain-Free Granola
Chocolate Grain-Free Granola – calling all my chocolate lovers; this recipe is for you. My kids go crazy over this sugar-free granola, and yours will too. It also makes a delicious dessert!
Cinnamon Crunch Granola
Grain-Free Cinnamon Crunch – I saved the best for last with this divine recipe. You can enjoy it with some berries and unsweetened yogurt. Why not top it with some whipped cream on top for another healthy dessert.
Please leave me a comment below and tell me your favourite flavour.
Get our FREE guide to finally fix your metabolism!
Losing weight & getting healthy is never easy, but lately you might feel like it's suddenly become impossible.
Our Flip the Switch guide will help you clearly understand what's been going on, as well as exactly what you can do to get your metabolism working again so that you can look and feel your best—it's easier and more simple than you think!