This collection of keto comfort foods will satisfy all those cravings—and help you still lose weight!
It's that time of year when those comfort food cravings start coming on strong.
But if you think you have to give them up and be miserable just because you're trying to lose weight, get healthy, or switch to a low-carb lifestyle, we're here to tell you that you're doing it wrong!
Seriously.
Are you ready to create the ultimate 12-month blueprint for reaching your health & weight loss goals this coming year?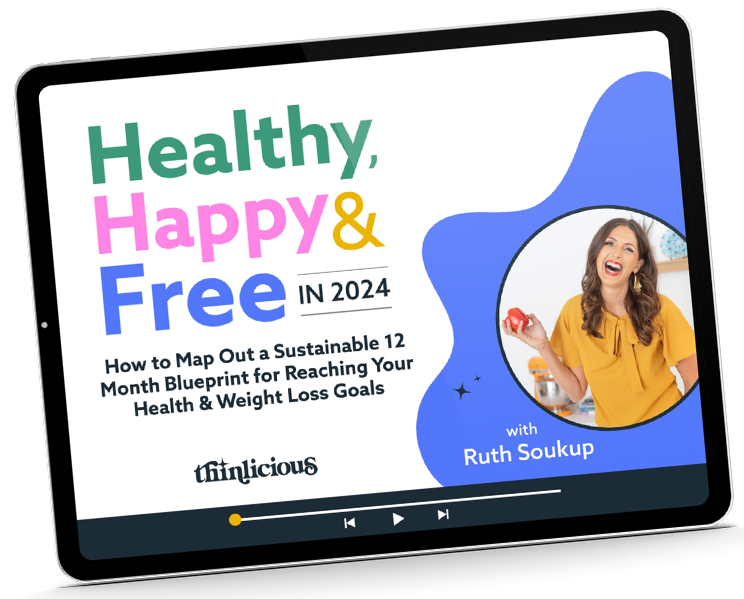 Our free on-demand video training will walk you through how to make 2024 THE year you set health goals…and keep them.
The best thing about the Thin Adapted System™ is that you won't feel like you're starving or missing out on your favorite foods, and you'll still drop those pounds!
It's totally possible to lose weight and enjoy many of your favorite comfort foods when following a low-carb or ketogenic eating plan. Often it takes just a few simple tweaks, and most of the time, you won't even notice the difference.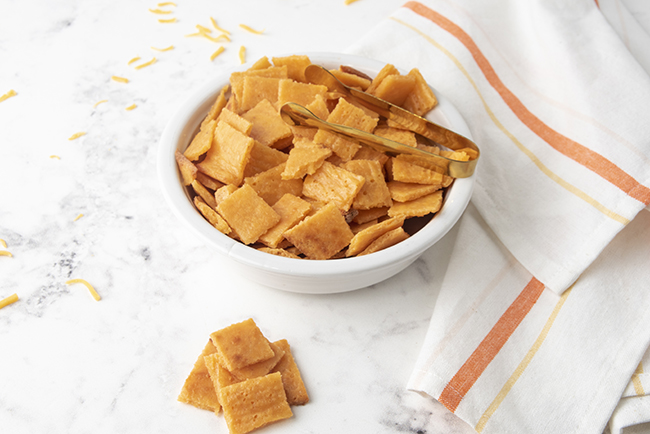 Go ahead, indulge your sweet tooth and satiate those salty cravings.
You'll feel energized! That brain fog will disappear! And your taste buds will rejoice! You just found a way to lose weight that is so enjoyable you'll keep it off for good.
What Are Keto Comfort Foods?
Before we get to the list of recipes, let's define what keto comfort foods even are, just so we're on the same page.
Comfort foods are anything that satisfies you and fulfills your cravings. They often have emotional connections to your past, too.
Did your mom always make you a certain type of soup when you were sick? What is the dessert that makes you feel happy every time you eat a bite? What is the food that you like to eat when the weather is awful and you stay inside, wrapped in a blanket?
Answer those questions, and you are one step closer to understanding what types of food are comfort foods for you.
The most common keto comfort foods will have rich flavors or a sauce of some kind. Cheese, peppers, cream, and chocolate are all common ingredients in keto comfort foods.
Alright! Are you ready for some ideas? Let's get right into it!
Keto Breakfast Comfort Foods
This fall, put on some fuzzy socks and make one of these filling comfort breakfast recipes. All of them are high-fat, so they will keep you full until lunch.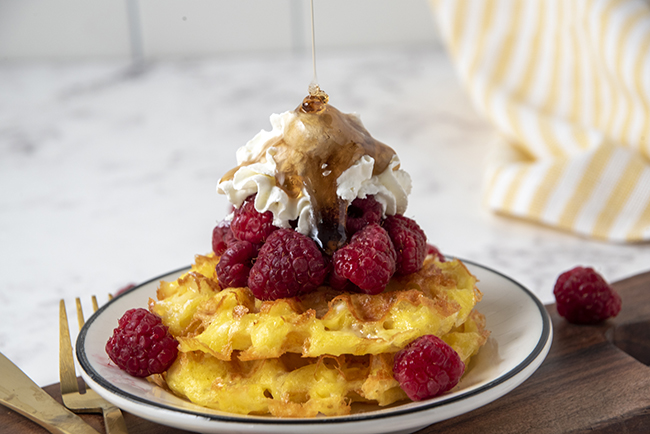 Low-Carb Waffles
Have you heard of keto chaffles? They are crispy, savory mini waffles made from eggs and cheese. Low-carb chaffles will remind you of Saturday morning cartoons!
There are a ton of ways to change them up, too.
Sprinkle some pumpkin spice and top with sugar-free whipped cream. Drizzle a little bit of sugar-free chocolate syrup on top to make them taste like a Sundae. Or sprinkle them with Swerve confectioner's sugar substitute to make them taste like keto funnel cakes.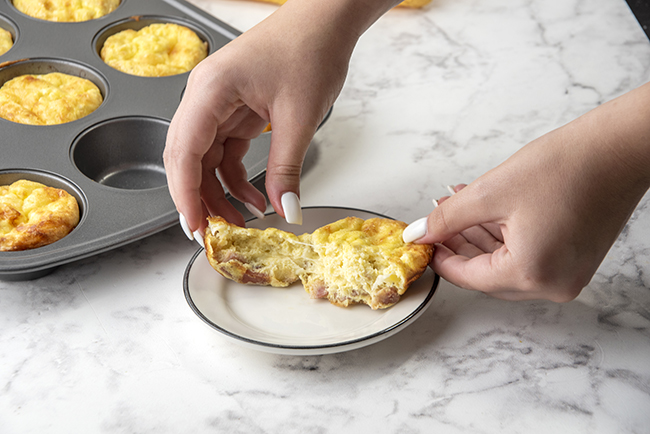 Bacon Cheese Egg Bites
Cheese and bacon are two of the most common comfort foods, any time of year. In the fall, a few steaming bacon cheese egg bites will warm you up from the inside out.
Have a craving for spicy foods? Sprinkle a few dabs of hot sauce on top of each egg bite. It will wake you up!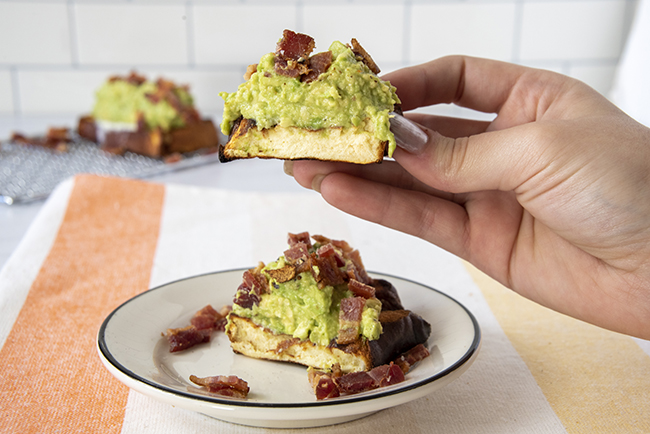 Magic Avocado Toast With Bacon
The creamy, sweet, and mild flavors of avocado make avocado toast one of the most common breakfast comfort foods out there.
Yes, you can make keto avocado toast! You just have to make a loaf of Magic low-carb bread first. Then, toast a slice of bread, spread some butter on top, add the avocado, and top with crispy bacon bits. It's heavenly!
Comfort Food For Lunch
There's a time and place for cold chopped salads—just not when you are craving something comforting. Check out these comfort food lunch ideas that are all amazingly low in carbs.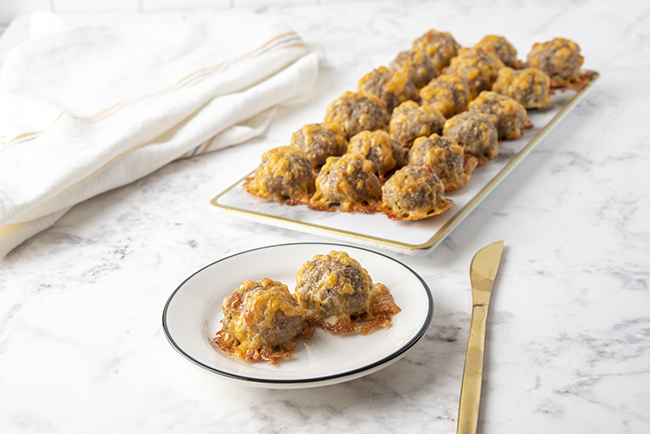 Easy Sausage Balls
Oozing with two different types of cheese, these savory sausage balls are a delight for all of your senses.
They are made with both mozzarella and sharp cheddar cheese. These peppery sausage balls are high-protein comfort food perfect for your lunch.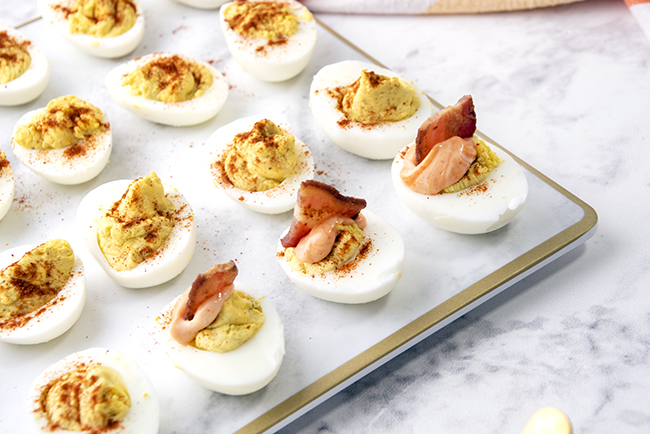 Low-Carb Deviled Eggs
Deviled eggs are already a common comfort food. Top them with bacon, and now you have reached comfort food Heaven.
These low-carb deviled eggs have a perfect amount of spice to light up your taste buds without being too fiery.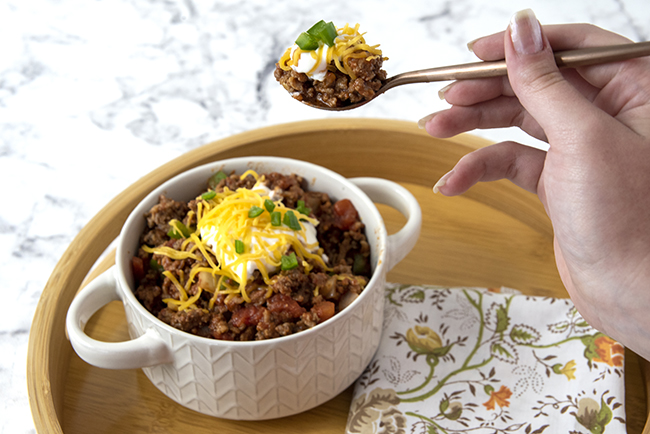 Beef & Sausage Chili
Full of meat, piquant peppers and slightly-spicy chili tomatoes, beef and sausage chili is the epitome of comfort food.
Every bite is a mouthful of spice. It's made without beans, so it's easy on your gut. Top it with sour cream, cheddar cheese, or some diced green peppers.
Fall Dinner Comfort Foods
As you make your weekly menu, put these keto comfort foods at the top. There is something for everyone here. From smoky and spicy to zesty and full-bodied, these recipes transform dinnertime.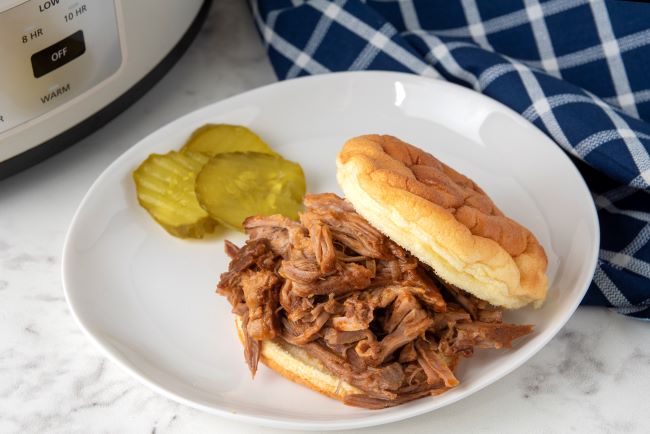 Slow Cooker Pulled Pork
As the slow cooker pulled pork cooks all day, it will fill your kitchen with incredible aromas.
Tender strips of briny pork is smothered in sugar-free barbecue sauce. Then, it's enhanced with even more spices—cumin, onion, garlic, and liquid smoke.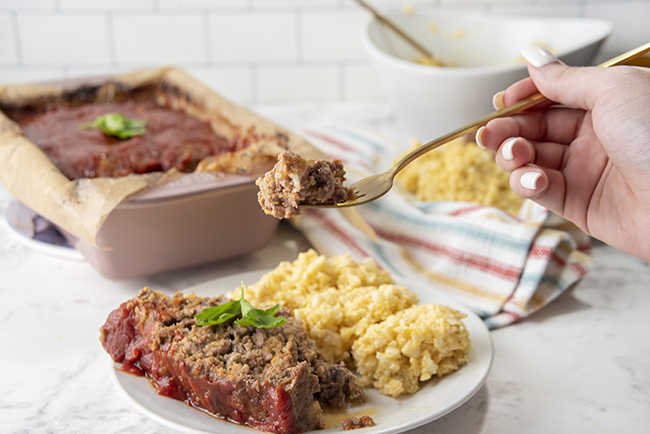 Low-Carb Meatloaf
This is a childhood-favorite that comes with lots of memories. Low-carb meatloaf looks and tastes just like mom's recipe.
Instead of breadcrumbs, it's made with pork rind crumbs. It's still covered in (sugar-free) ketchup and chopped fresh parsley.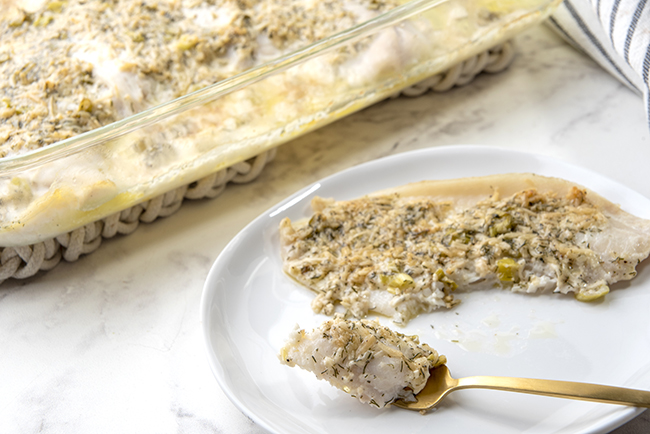 Hell Yeah Halibut!
Smothered in a tangy sauce, you won't find another halibut recipe as tasty as this one.
The dill adds a refreshing zing to the already incredible fish. It comes out perfectly flaky every time. If seafood is your happy place, then this recipe is a must-make.
Comfort Food Side Dishes
Don't let the main courses have all the fun. Your side dishes can be just as comforting.
All three of these recipes are at the top of our list when it comes to happiness-inducing side dishes.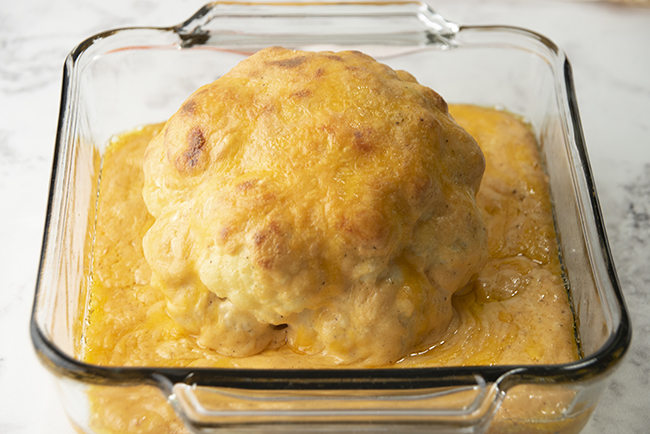 Roasted Cheesy Cauliflower
Hey, cheese-lovers, this one's for you. When you aren't a huge fan of veggies, just smother them in cheese. It works.
Roasted cheesy cauliflower is perfectly tender, with the bite of sharp cheddar cheese. Eating healthy meets comfort food in this high-fiber side dish.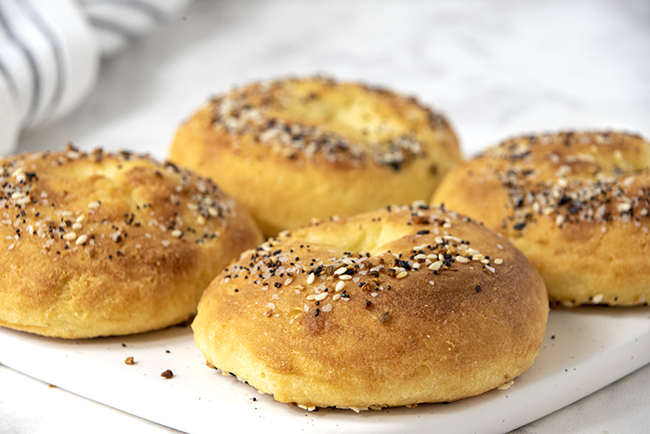 Low-Carb Everything Bagels
Yes, you can still eat bagels on a low-carb diet. These low-carb everything bagels look and taste just like your bakery favorites.
They are delightfully crispy and salty on the outside and hot and steamy on the inside. Enjoy them as a dinner roll or use them as a bun for your pulled pork.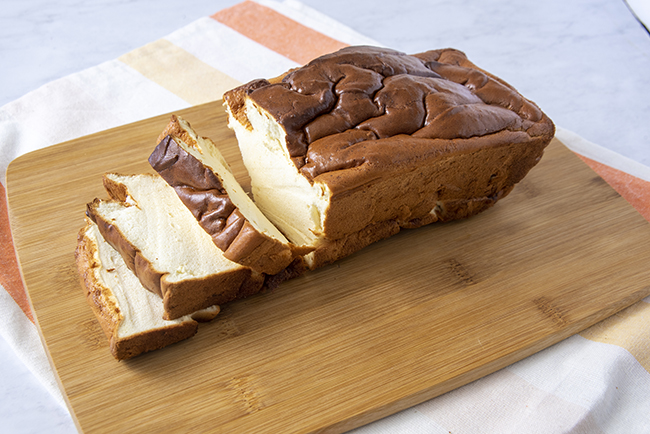 Magic Protein Low-Carb Bread
You don't have to give up bread when you switch to a low-carb lifestyle.
Magic protein bread really is magical! It's made with airy whipped egg whites, so it has a naturally light texture that is so pleasurable to eat you'll forget it's low-carb.
Fall Keto Desserts
Just the word dessert makes us think happy thoughts.
It doesn't take much to make a dessert a comfort food. This fall, enjoy one of these easy keto desserts. You just might find a new favorite recipe.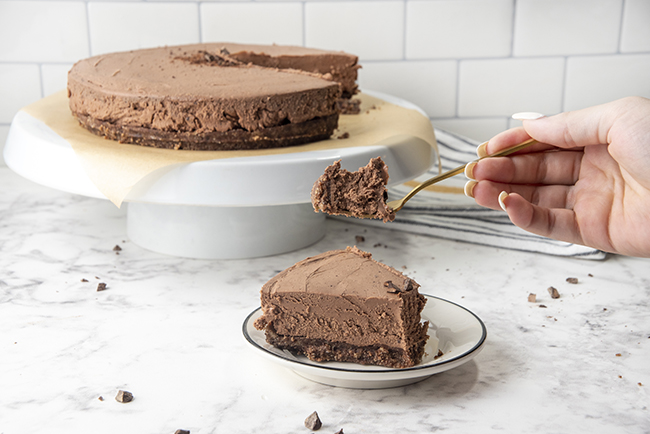 No-Bake Chocolate Cheesecake
No joke, this is probably one of our best dessert recipes on our blog. It's basically double chocolate bliss.
No-bake chocolate cheesecake has eye-rollingly delicious chocolate filling on top of a chocolate crust. Anytime you crave chocolate, just make this.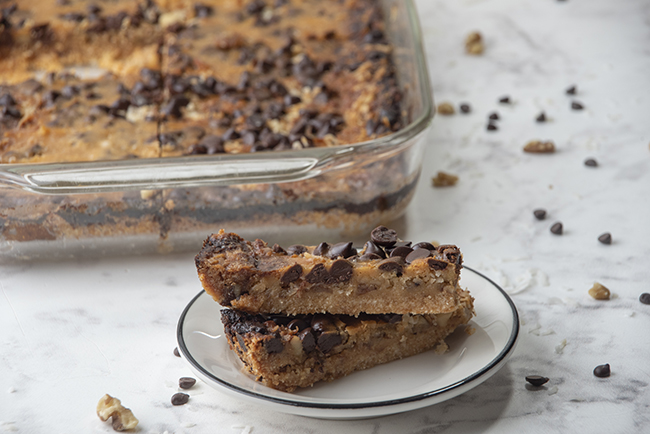 Thinlicious™ Magic Bars
What's magical is how supremely sweet and luxurious these magic bars are, while only having 4.65 grams carbs in each one.
Caramelized sweetness topped with salty and crunchy nuts, it's everything you ever wanted in a dessert. These little bars will make you forget you are eating low-carb and help keep you Thin Adapted at the same time.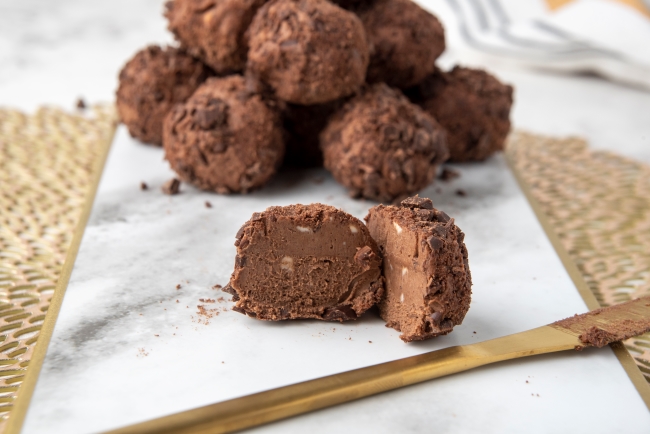 Low-Carb Chocolate Peanut Butter Snack Bites
Fans of chocolate and peanut butter, this is your ultimate comfort dessert.
They look and taste like rich truffles. Low-carb chocolate peanut butter bites are a guilt-free snack or dessert that hit the perfect spot.
Keep Going
Want more ideas for keto comfort foods this fall (and beyond)? Browse our recipe index. We are constantly adding more dinners, sides, and desserts that make the low-carb lifestyle delicious and fulfilling.
The Thin Adapted System is all about eating food that you enjoy—and enough of it that you thrive, with more energy than you ever had before!
To get started, take the 28-Day Metabolism Reset. It's a four-week plan designed to introduce you to this new way of eating and help you change how your body burns fuel forever.
PIN FOR LATER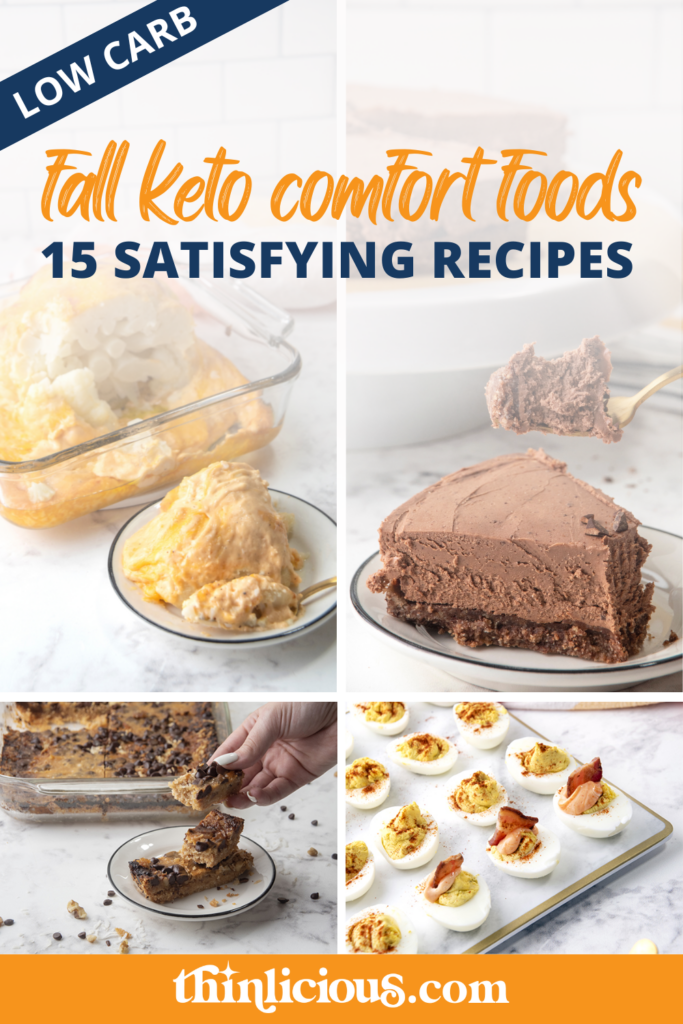 Get our FREE guide to finally fix your metabolism!
Losing weight & getting healthy is never easy, but lately you might feel like it's suddenly become impossible.
Our Flip the Switch guide will help you clearly understand what's been going on, as well as exactly what you can do to get your metabolism working again so that you can look and feel your best—it's easier and more simple than you think!